It seems like everywhere you look there are a plethora of home-improvement channels, whether it be on TV or on YouTube. In fact, back in 2016, HGTV became the third-most watched cable television channel in America.
So it's no wonder that homeowners everywhere are itching to upgrade their homes. I don't blame them. I do the same thing, all too often. Laying awake at night, I'll think about how awesome it would be to build an addition (mancave) to the house. Or a built-in sound system on the back patio. Or maybe even tear down the patio and install a nice deck in its place. But I can't help but think of how much value any given project will add to my home. This is why I decided to write this article, 11 outdoor upgrades that will actually add value to your home. 
Using the latest data, I've found some projects that hit that sweet spot between awesome upgrades and added-value. I've used two main resources for this: The Remodeling 2020 Cost vs. Value Report, and the 2016 and 2018 National Association of Realtors Remodeling Impact reports.
I'm excited to share the results with you, so read on!
We'll start from the curb, move through the front yard, and finish with backyard upgrades. As a result, they're not in any particular order as far as added-value goes. Some provide more value than others, but they are all capable of increasing your house's worth.
1. Lawn Care and Landscaping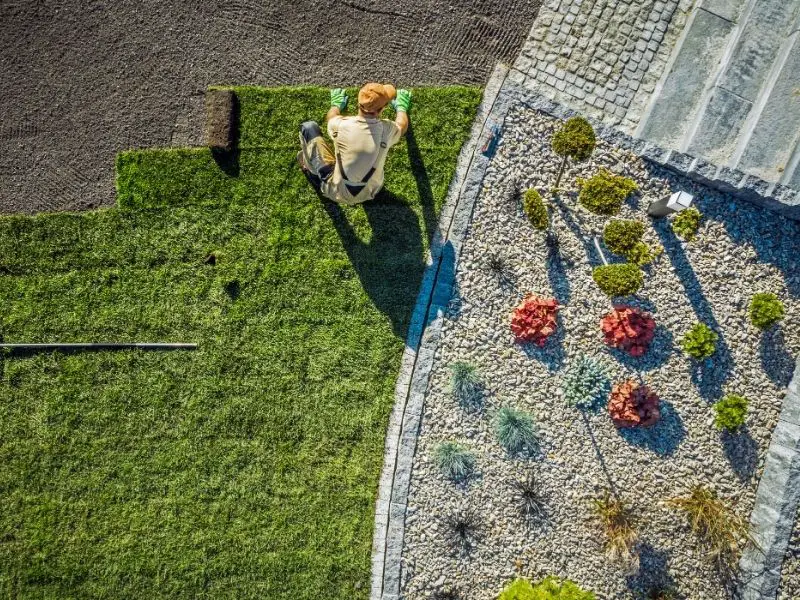 If you're thinking of selling your house soon, upgrading your lawn care and landscaping is one of the best, and most cost-effective, things you can do. Many people look at pictures online of houses before they decide to tour the property in person, which means that the state of your front lawn is a major part of a potential buyer's first impression.
According to a study by the National Association of Realtors, the average ROI (return on investment) of a lawn care program is about 300%. If you can spend $300 on making your lawn look beautiful, and add $1,000 to your home's value, that's a solid investment. 
Landscape upgrades also yielded an ROI above 100%, with the average cost coming in around $4,750, and the average value-added at $5,000.  
2. Trees for Privacy and Curb Appeal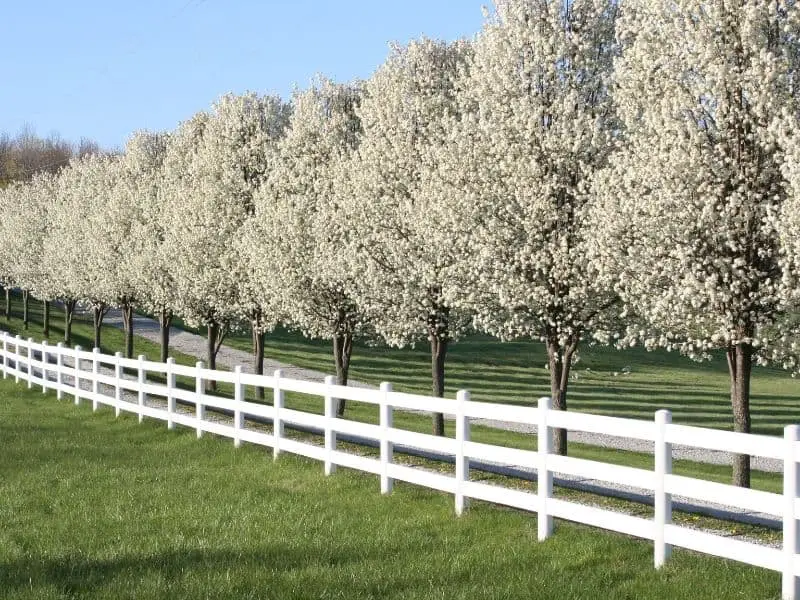 In addition to maintaining a nice lawn and other basic landscaping, tree care and placement are factors that can add value to your home. Mature trees that sit a safe distance away from the house can provide shade and privacy. However, when a tree is too close to the home, it can be an issue. A large tree's root system can damage the home's foundation, plus there's always the risk of a branch falling on the house during a storm. 
These are all reasons why a tree care service can help increase your home's value. Not only can they get your trees looking healthy and trimmed, but they can also remove any trees that are dying or may pose a danger to your home. Estimated ROI for tree care is around 100%.  
3. Irrigation System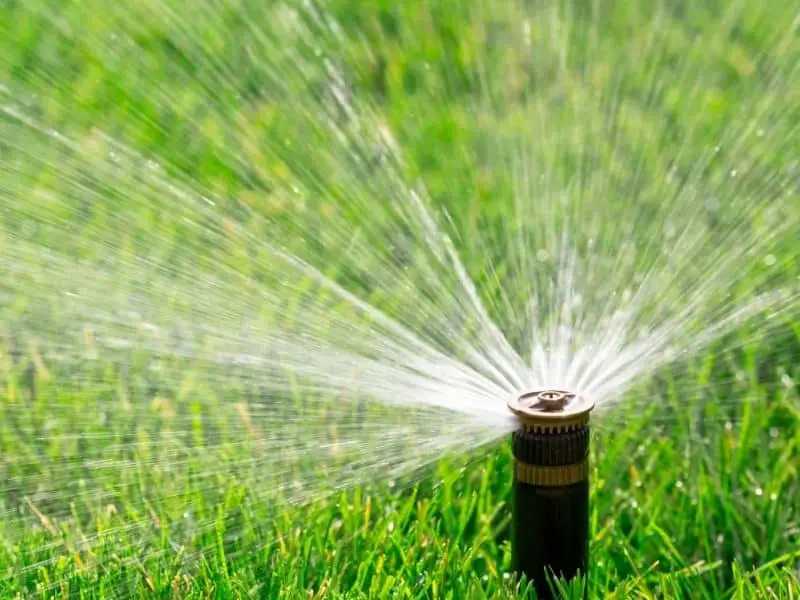 While lack of one is not a deal-breaker, having an irrigation system can be attractive to prospective buyers. It can also help you maintain a lush lawn, giving your home curb appeal and reducing the amount of work you need to do to keep the grass green. Plus, they provide a decent ROI or around 86% on average.  
4. Upgrade Your Home's Façade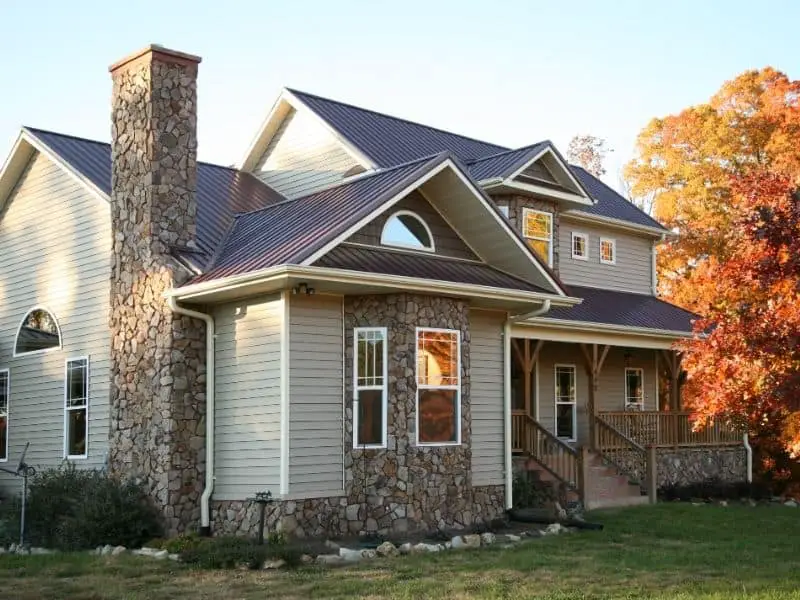 This is perhaps the most surprising project on the list. After all, when we think of "outdoor projects" our home's exterior is not often at the top of that list. Nevertheless, it can provide a high ROI if you're looking to sell your home any time soon.
According to Remodeling's 2020 Cost vs. Value Report, adding a manufactured stone veneer provides an average ROI of 95.6%. The cost from the report was $9,357, while the estimated added value was $8,943.
However, if a stone veneer would look out of place in your neighborhood, you do have options. According to the report, fiber-cement and vinyl siding replacement projects saw an average return on investment of 77.6% and 74.7%, respectively. 
5. Outdoor Lighting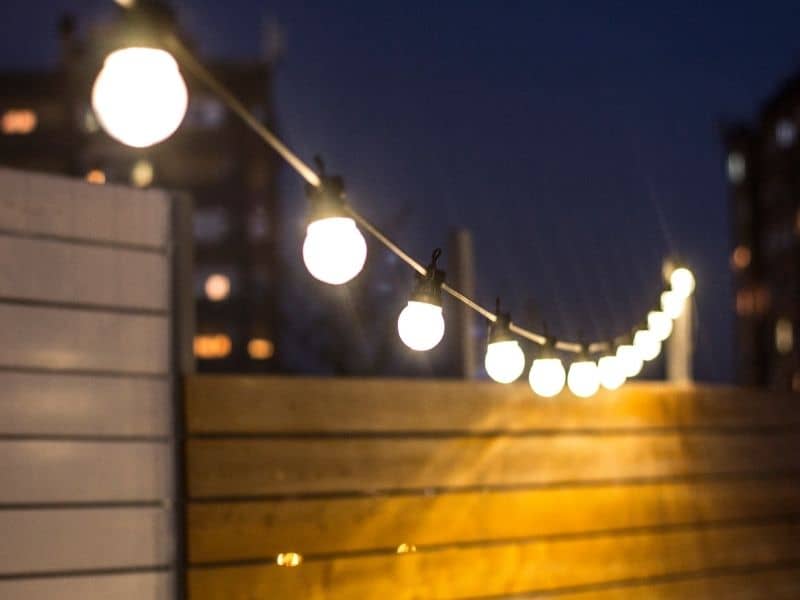 Adding outdoor lighting to your home doesn't fare as well on the monetary side as most of the other options on this list. According to the NAR study, it only averages a 50% return. However, there are plenty of good reasons to add lighting to your yard. Some major factors include:
Increased Curb Appeal
Personalized Touch
Aesthetics
Burglar Deterrent
An Increased Sense of Enjoyment and Accomplishment
There's a lot you can do with lighting, and the cost varies widely. On average, you should expect to spend around $5,000 and recoup half of that when you sell. 
6. Add A Patio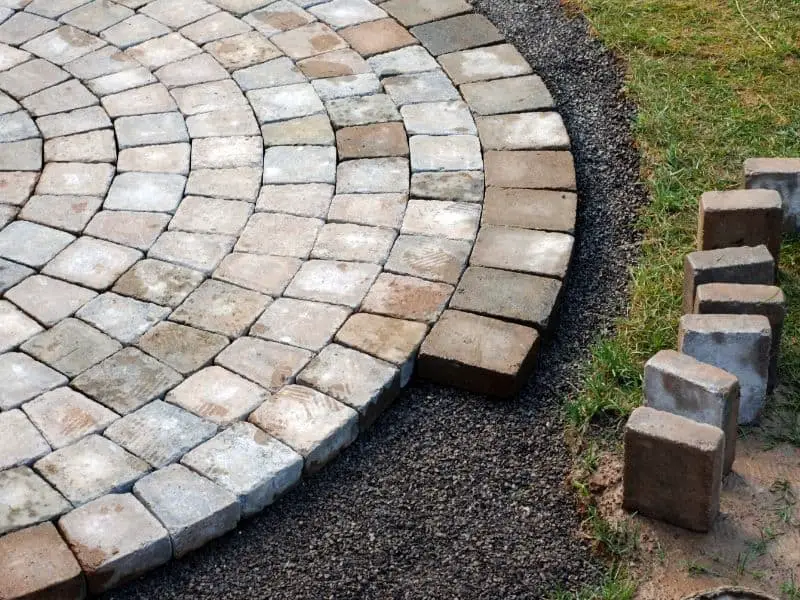 Now that we're on to the backyard, it's time to talk about one of the most popular outdoor home improvement projects: patios. Adding a patio to your home is an attractive prospect that's generally cheaper than a deck. In most areas, a patio doesn't require permits or inspections because it doesn't sit up off the ground or attach to the house. 
The numbers vary on the exact value of adding a patio, and there are many different factors that affect this. Materials are one, as well as size and style of patio, your specific housing market, and what kind of patios your neighbors have. For best results, you'll probably want to install a patio with mid-range materials. It seems the more expensive the materials, the lower your ROI gets. 
According to a 2018 NAR study, a concrete paver patio costs around $7,200 to install, with an estimated added value of $5,000. Overall return on investment: 69%.
7. Add A Deck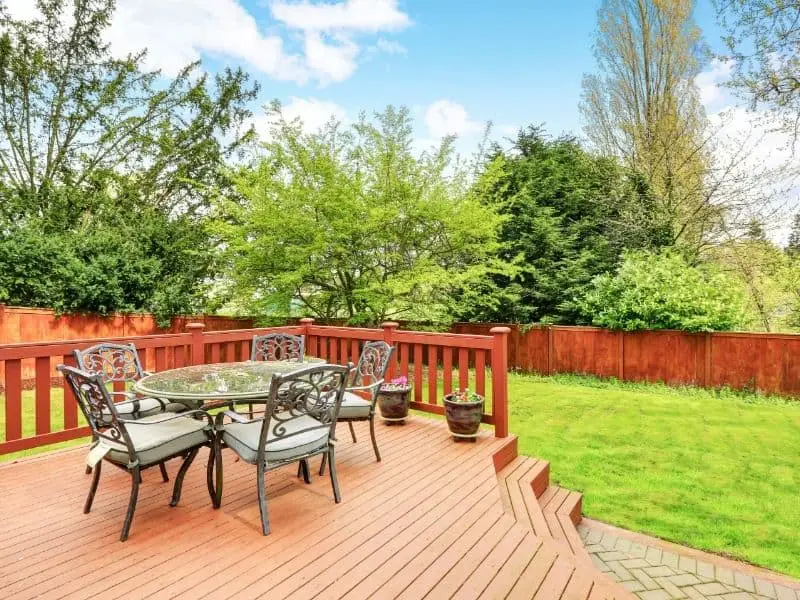 When comparing a deck and a patio and focusing on added value, decks usually win out. They're more expensive to build, but they also tend to make more of their money back down the line. But, once again, materials matter. Keep to the middle range of materials, using wood like pressure-treated lumber or cedar.
Decks are subject to many of the same variables as patios. Size, style, materials, your neighborhood, and your housing market will all factor into exactly how much of a return you can get. And I'm assuming a professional installation job, as well. Unless you know what you're doing, I'd refrain from trying to build a DIY deck. 
According to Remodeling's 2020 report, building a wooden deck cost an average of $14,360 and recouped approximately $10,355, making the ROI right around 72%.
Composite decks didn't fare as well, with an upfront cost of $19,856 and a return of $13,257. That's an ROI of about 67%.  
8. Outdoor Kitchen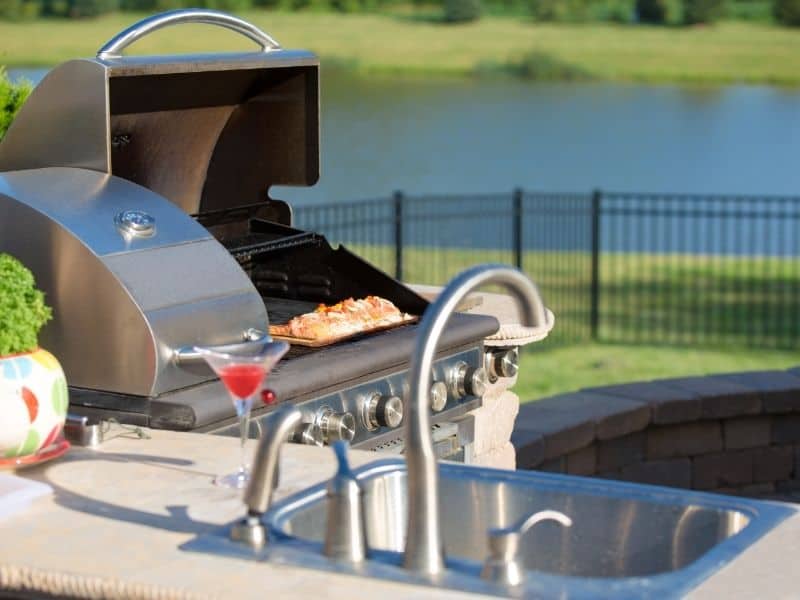 A nice but not extravagant outdoor kitchen can also be a fun project that will add value to your home. With an inset grill, concrete countertops with veneered masonry stone, an ice box, and a sink, you can enjoy more time outdoors without having to go inside every few minutes to get something. 
Average cost for such a project is estimated to be at $14,000. You can expect to make about $10,000 of that back, which is a 71% return on investment. 
9. Fire Pit
Adding a fire pit to your backyard is ranked as one of the best features for overall enjoyment among homeowners. The ROI for a fire pit isn't the greatest, but it's not the worst either. Estimated cost to install a permanent, gas-powered fire pit and a small patio is about $6,000. Recoup is estimated at $4,000, making it only a 67% return. However, the time you spend outside enjoying yourself around the fire feature may be well worth it. 
You definitely don't have to spend that much on a fire pit either. They have all kinds available, from portable to permanent, with fuel options such as wood, propane, and natural gas. Portable fire pits may not increase your home's value, but they will almost surely increase your enjoyment. 
Note: Be sure to check your local laws and regulations regarding fire pits, as they are not allowed in all places. 
10. Add a Pool
Let me be clear upfront: building a pool simply to increase your home's value is usually not a great idea. However, there are exceptions to this, like if you live in an area where pools are standard. In rare cases, it may be hard to get a decent asking price for a house without a pool.
The ROI for installing an in-ground pool is low: 43%. And it's a costly endeavor, averaging $57,500 for an 18' by 36' pool. Estimated recoup is only $25,000. 
But pools are one of those investments that tend to increase your enjoyment of life and your home. If you have kids, they will surely love you for installing the pool, and you can make memories playing in the sun and water. The fact is that pools are on this not because they add a ton of bang for your buck; they don't. But they can be an excellent investment in you and your family's life and enjoyment. And if you can make a little money back on them, all the better